Thessaloniki is an exciting city brimming with rich history and vibrant cultural events. But beyond the city's busy streets and charming waterfront are an array of breathtaking destinations just waiting to be discovered: monasteries perched high atop towering cliffs, cascading waterfalls, tranquil beaches, ancient ruins… all await exploration around Thessaloniki. In this article, we'll journey virtually to four such remarkable spots near Thessaloniki.
4 Popular Destinations Near Thessaloniki
Meteora-Kalabaka: A Spiritual Haven among the Clouds
Situated just over 220 kilometers northeast of Thessaloniki, Meteora-Kalabaka is an incredible UNESCO World Heritage Site featuring towering rock formations topped with ancient monasteries that seem suspended in midair. Visitors to Meteora – Kalabaka can witness how this destination perfectly blends nature and manmade wonders by exploring monasteries that seem to defy gravity.
Breath-taking panoramic views of monasteries and their surrounding landscape.

Rich cultural and religious significance, offering insight into Greece's spiritual legacy.

This region exudes serenity and tranquility, offering much-needed respite from daily chaos.
Τhe distance from Thessaloniki to Meteora is longer compared to the other destinations.

Due to steep terrain and staircases within monasteries, accessibility for individuals with mobility challenges may be limited.

As this is a popular tourist spot, peak seasons may bring crowds; for a more peaceful visit early or off season is recommended.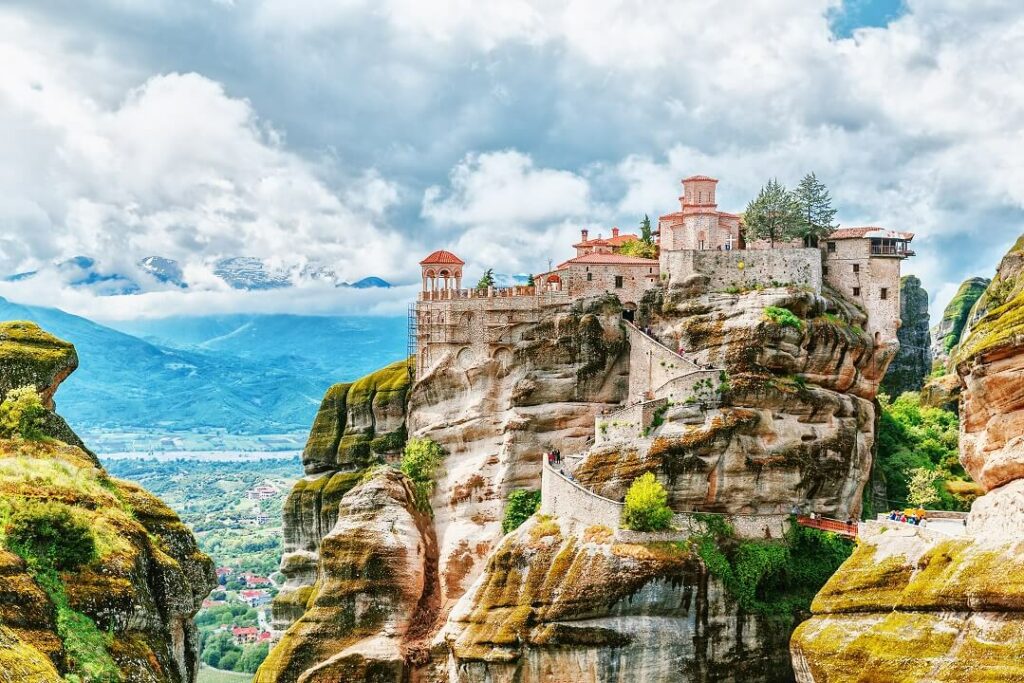 Edessa Waterfalls - Pozar Thermal Baths: Nature's Gift to the Senses
Just 100 kilometers outside Thessaloniki lies Edessa, famous for its mesmerizing waterfalls and nearby thermal springs of Pozar. Edessa Waterfalls (Karanos Waterfalls), in particular, cascade from an elevation of approximately 70 meters creating an unforgettable spectacle of nature's grandeur with water cascading over rocks forming an audible musical score that soothes and rejuvenates.
The stunning beauty of waterfalls, particularly during spring when their surrounding flora bursts with vibrant color.

Opportunities for nature walks and hikes along well-marked paths that allow visitors to appreciate the region's biodiversity.

Pozar's thermal springs offer an unforgettable experience of relaxation and rejuvenation, its mineral-rich waters soothing both body and mind.

Indulge in its charming town atmosphere where charming cafes and restaurants serve delicious local fare.
Limited accessibility for individuals with mobility challenges due to uneven terrain and steep paths near waterfalls.

When visiting during the height of summer, expect it to become quite busy; for a more tranquil experience it is recommended to visit during weekdays or early morning hours for maximum peace and serenity.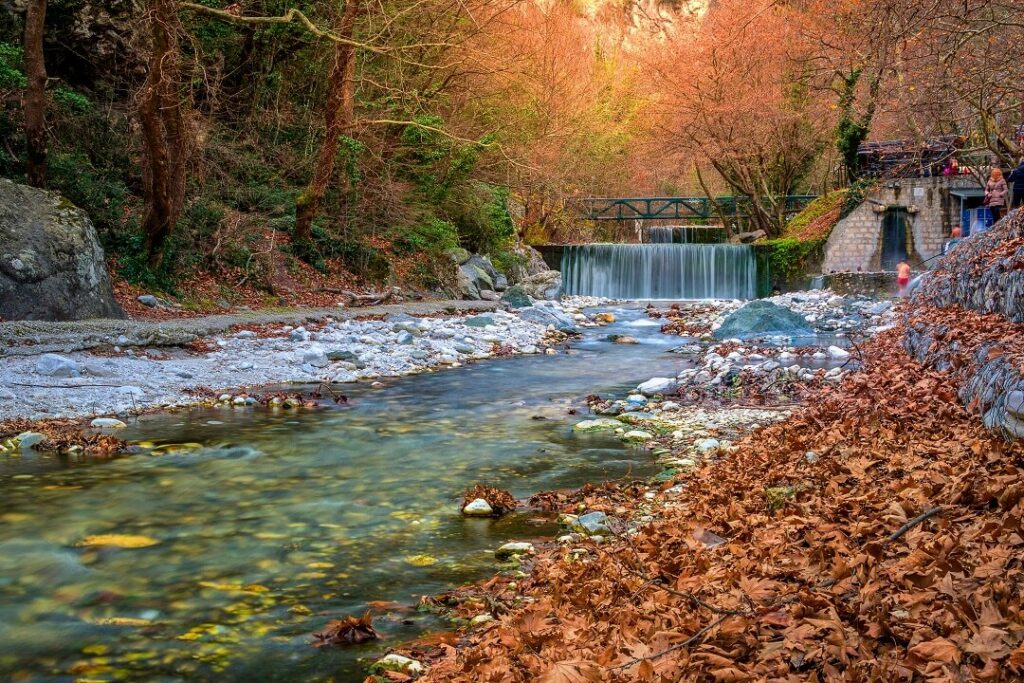 Halkidiki: A Mediterranean Gem of Tranquil Beaches and Charming Towns
Halkidiki is an idyllic peninsula offering travelers stunning azure waters, white sand beaches, lush vegetation, and vibrant nightlife. Divided into three peninsulas (Kassandra, Sithonia and Mount Athos), Halkidiki offers visitors everything from vibrant beach resorts to quiet coves and traditional villages for unforgettable vacation experiences.
With its endless beaches with crystal-clear waters, idyllic beaches provide ideal spots for swimming, sunbathing, and water sports activities.

charming seaside towns and villages allow visitors to immerse themselves in local culture by dining on delicious seafood dishes or browsing traditional markets.

Nature enthusiasts will delight in exploring the region's diverse biodiversity, which includes pine forests, olive groves and protected nature reserves.
High tourist traffic during peak seasons leads to overcrowded beaches and resorts; for a more relaxing visit consider going during off-peak periods instead.

There is limited public transport availability on the peninsula.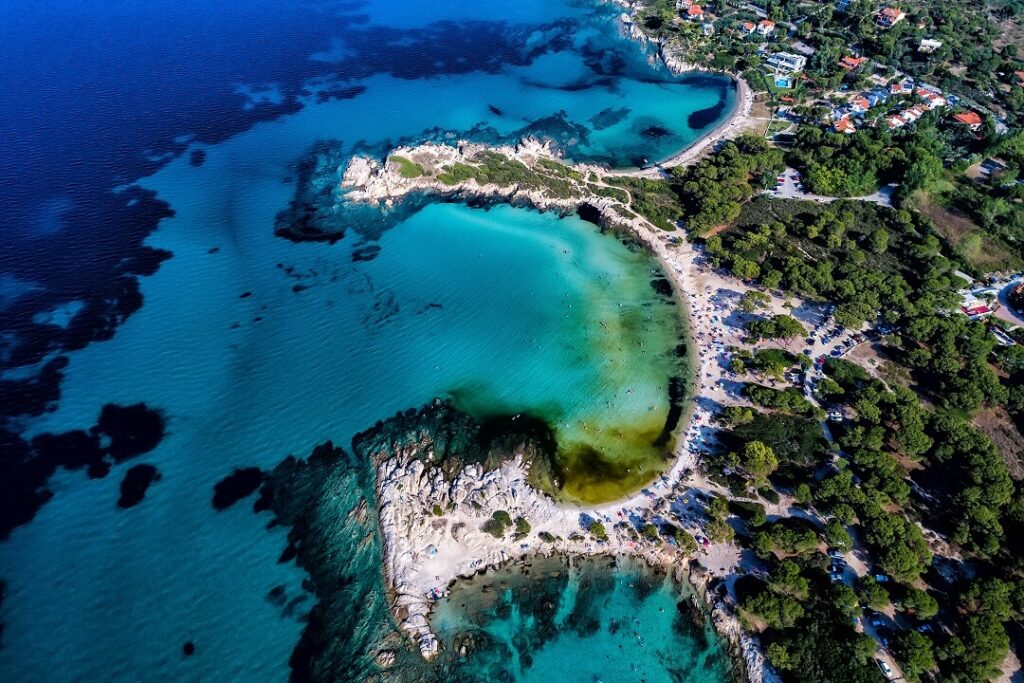 Dion and Olympos: Where Mythology and History Collide
At the foot of Mount Olympus lie Dion and Olympos – ancient sites that provide a fascinating window into Greek mythology and history. Dion was dedicated to worshipping Zeus while Olympos is best known as being home of the gods – these sites together allow visitors to uncover the roots of Greek civilization.
Wrought iron structures that transport visitors back in time include the Temple of Zeus, theater and Roman baths.

Informative museums that display artifacts and relics discovered in the region, providing insight into its historical significance.

Proximity to other natural attractions like Enipeas Gorge and Litochoro make visiting both history and nature easy in one trip.
Due to uneven terrain and stairs at archaeological sites, access is often limited for individuals with mobility challenges.

summer heat makes outdoor exploration challenging; therefore it may be wiser to visit during spring or autumn when temperatures will be more comfortable for exploration.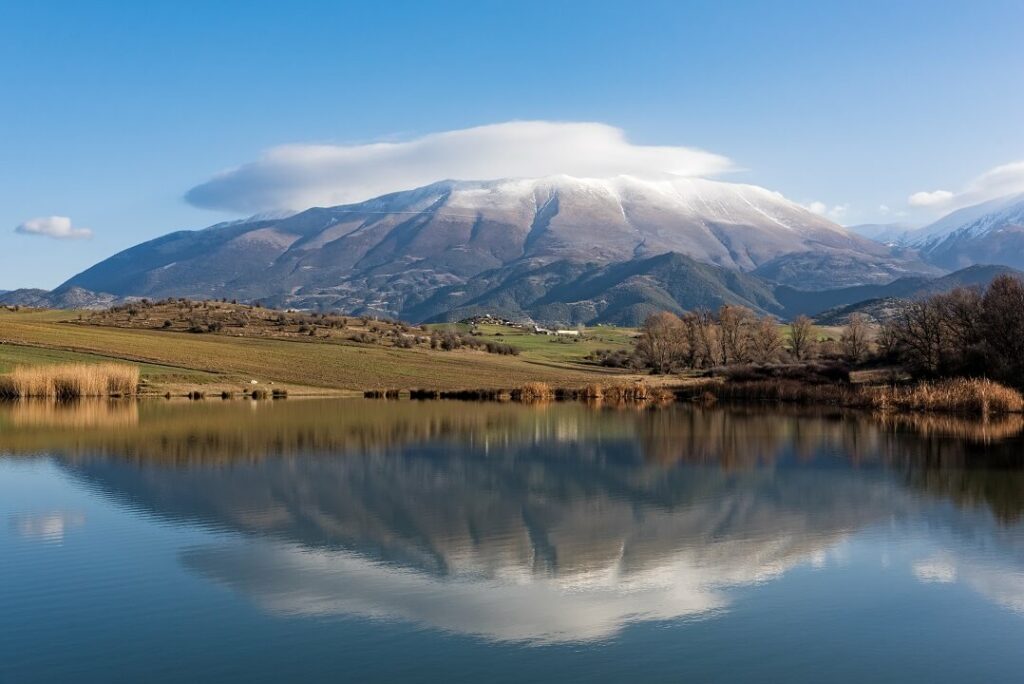 Thessaloniki serves as an entranceway to some of Greece's greatest treasures, from Meteora's magnificent monasteries and Edessa waterfalls to Halkidiki beaches and Dion-Olympos' ancient ruins – each destination near Thessaloniki offers something different in terms of natural beauty, cultural heritage and historical significance. These four destinations promise an incredible journey; spiritual solace, aquatic bliss or ancient mythology journeys await discovery here – so embark on your own discovery journey now!
Meteora – Kalambaka Life experience Are you in Thessaloniki and want to see something unique that you will never see again in your life? Then
Read More »